Insta360 Flow is an AI-tracking smartphone stabilizer with 3-axis gimbal stabilization designed for multimedia makers. It is marketed as an all-in-one smartphone content creation tool with an integrated selfie stick, tripod, and cold shoe.
Insta360's Deep Track 3.0 and mechanical stabilization allows the Insta360 Flow to automatically frame photographs and track subjects in real time.
Human Re-Identification in Deep Track 3.0 enables the Insta360 Flow to continue following the same person throughout the recording, even if they are obscured from view, while All-Angle Tracking enables it to continue tracking even if the subject's form changes.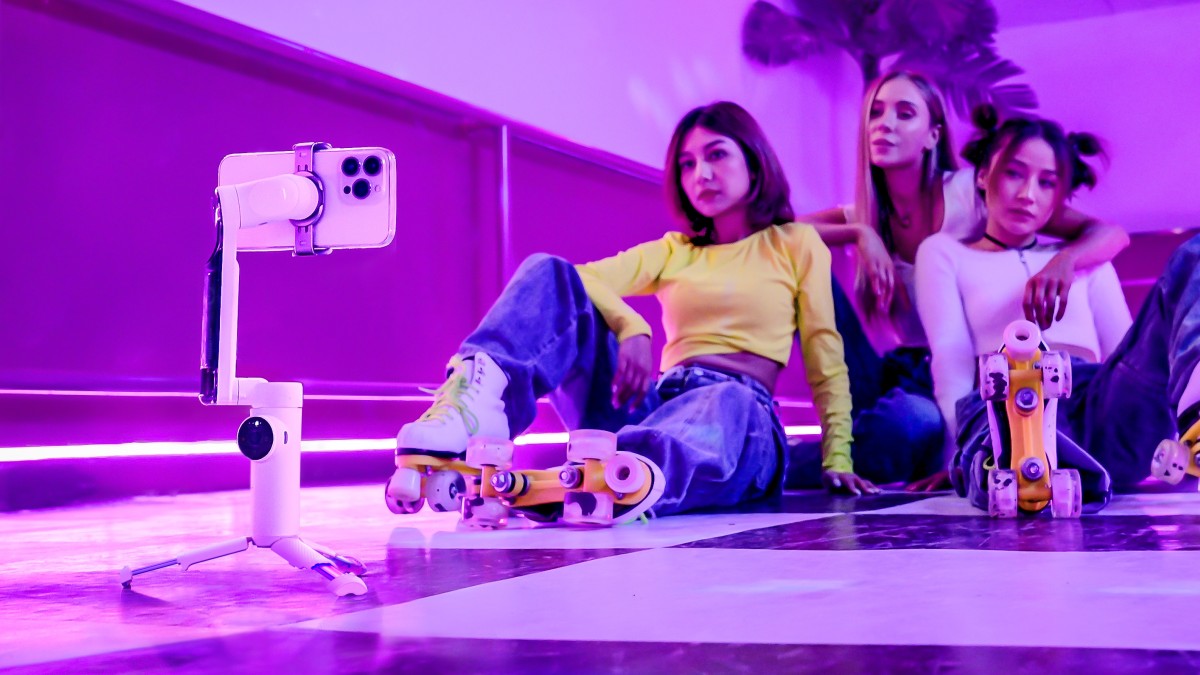 Tracking Recovery, on the other hand, continues to track the subject when it is out of frame by zooming out or following the direction it is going in. Live Mode allows monitoring during video chats or live streaming. It is compatible with FaceTime, Instagram, and TikTok.
Gesture Control is also supported by the Insta360 Flow, allowing designers to use it as a tripod and initiate tracking without pointing the camera or pressing a button.
Regarding this, the Insta360 Flow's built-in tripod can expand to a maximum length of 80mm (3.14″) and a maximum diameter of 187.6mm (7.04″). (7.38″). Yet, the rod of its selfie stick extends up to 215mm (8.46″). It also includes a cold shoe, allowing you to connect a microphone for improved audio.
The Flow, according to Insta360, unfolds in a single step with its 1-step quick deploy mechanism, and you can attach your smartphone to it using the magnetic phone clip that comes included in the package.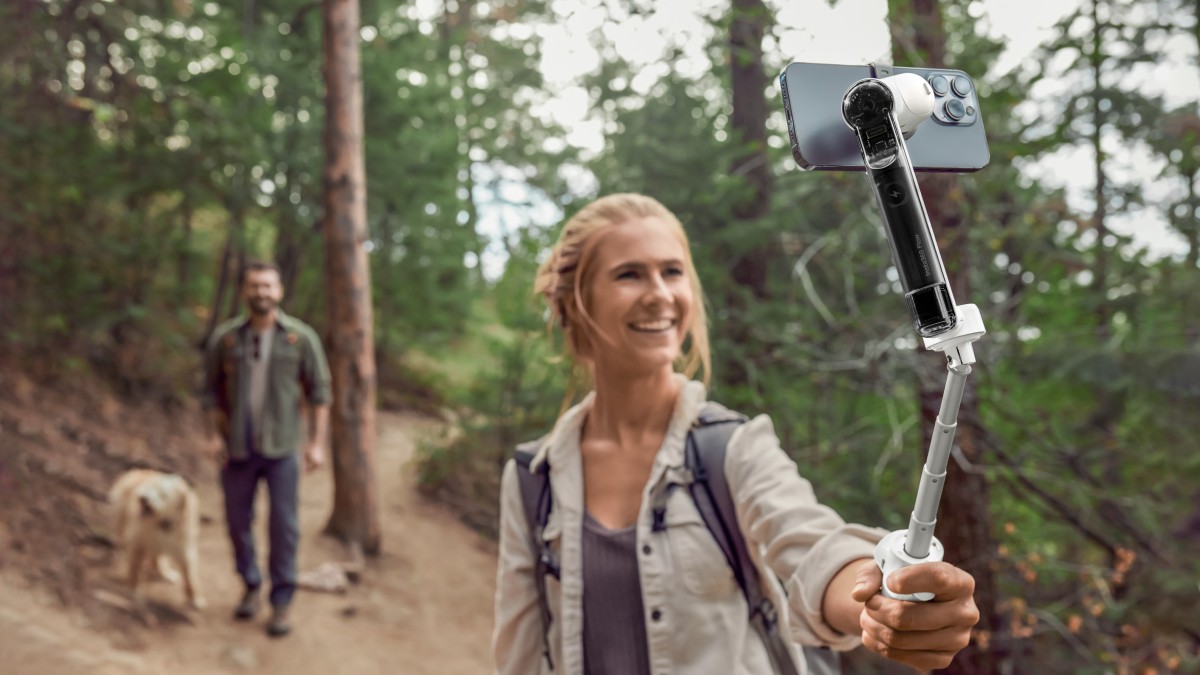 Insta360 Flow using the smartphone's magnetic clamp
The all-in-one tool also includes a SmartWheel with a minimalistic design, providing artists easy access to the many Flow functionalities. By swiping the SmartWheel, you may choose between four primary modes: Auto, Follow, Pan Follow, and FPV.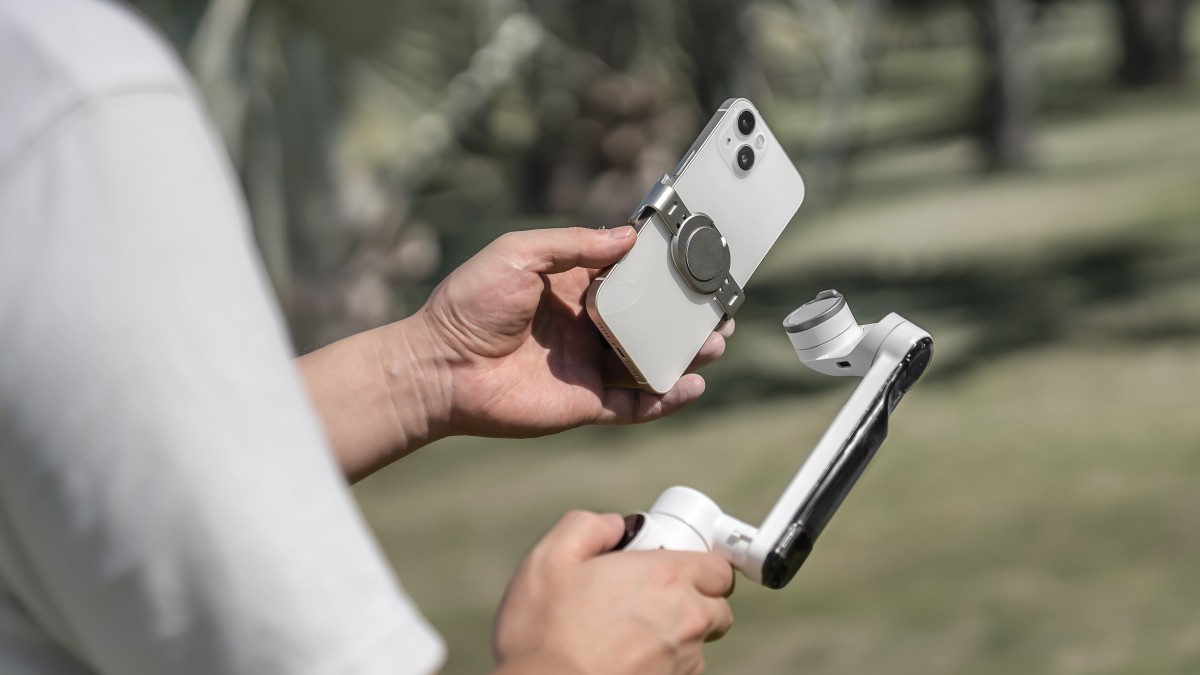 Insta360 Flow in conjunction with SmartWheel
The Auto mode, which is exclusive to the Insta360 Flow, automatically changes the gimbal settings depending on the user's motions for "guaranteed shake-free photos," making it ideal for novices, according to the camera manufacturer. The FPV mode, on the other hand, is designed for daring designers and may be used to imitate FPV drone motions, like as a barrel roll, by spinning your smartphone.
There are also Panoramic, TimeShift, Motion Timelapse, and Dolly Zoom modes. Moreover, there is a Hoop Mode for basketball aficionados. It employs artificial intelligence to track the basketball and hoop to determine when a basket is made and then stores the highlights as separate clips for easier editing.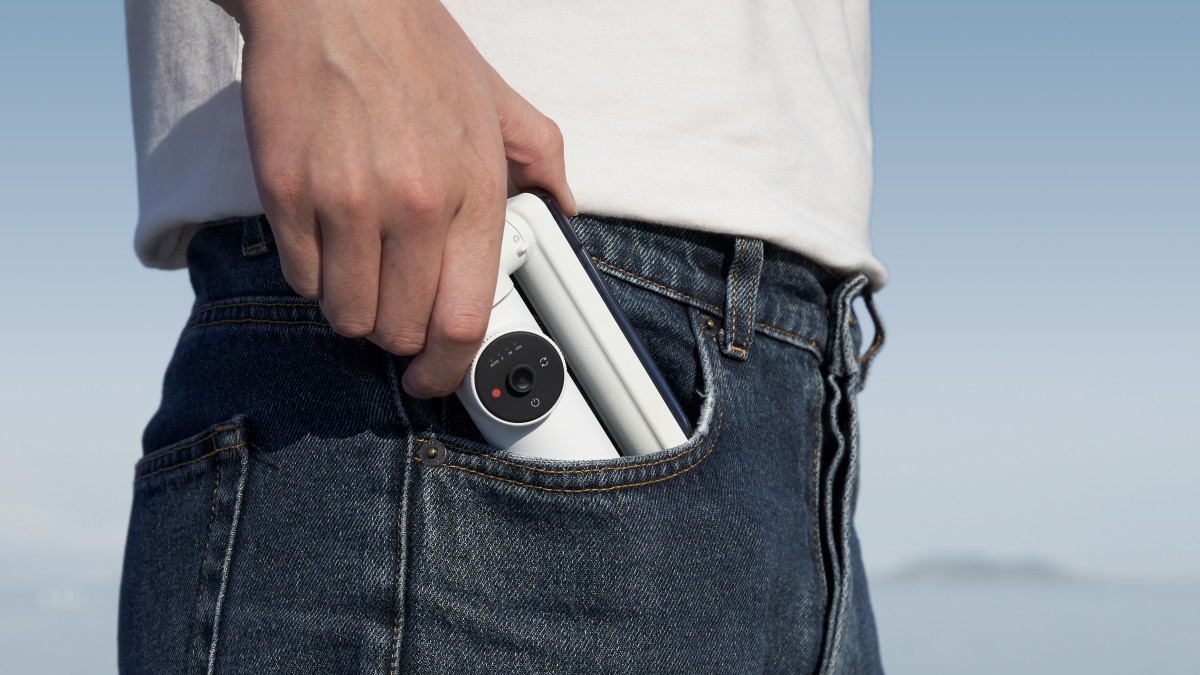 Insta360 Flow, an AI-tracking smartphone stabilizer with an integrated selfie stick and tripod, has been introduced.
Regarding editing, Insta360 Flow users may edit their movies using the AI-powered shooting and editing capabilities within the Insta360 app. Shot Genie may also provide advice for shooting approaches based on the scenario. There are around 80 accessible templates for it. In addition, FlashCut allows producers to edit video clips and add music with smooth transitions and effects.
The Insta360 Flow features a 2,900 mAh battery with a 12-hour endurance rating at 25°C room temperature when the gimbal is perfectly balanced and the Flow is put on a level surface. It takes two hours and up to 10W of electricity using a USB-C connector to fully charge. Moreover, it may be used as a power bank to charge other gadgets.
Insta360 Flow is capable of charging other gadgets.
The Flow is compatible with phones measuring 6.9-10mm in thickness, 64-84mm in width, and 130-300g in weight. Bluetooth 5.0 connection and compatibility with Android and iOS devices are provided. On the Insta360 website, you can view a list of all supported devices.
The Insta360 Flow is available in Stone Gray and Summit White and will be on sale today in the United States, Europe, and Japan via the Insta360 website and Amazon. The retail kit includes the magnetic phone clip, a protective bag, and a Type-C to Type-A charging cable, and costs $159.99.
In addition, a Creation Kit is available for $209.99 that contains Spotlight, a Type-C to Type-C adapter, and a Type-C to Lightning cable.
Insta360 Flow with Spotlight
You may view the product video for Insta360 Flow below.